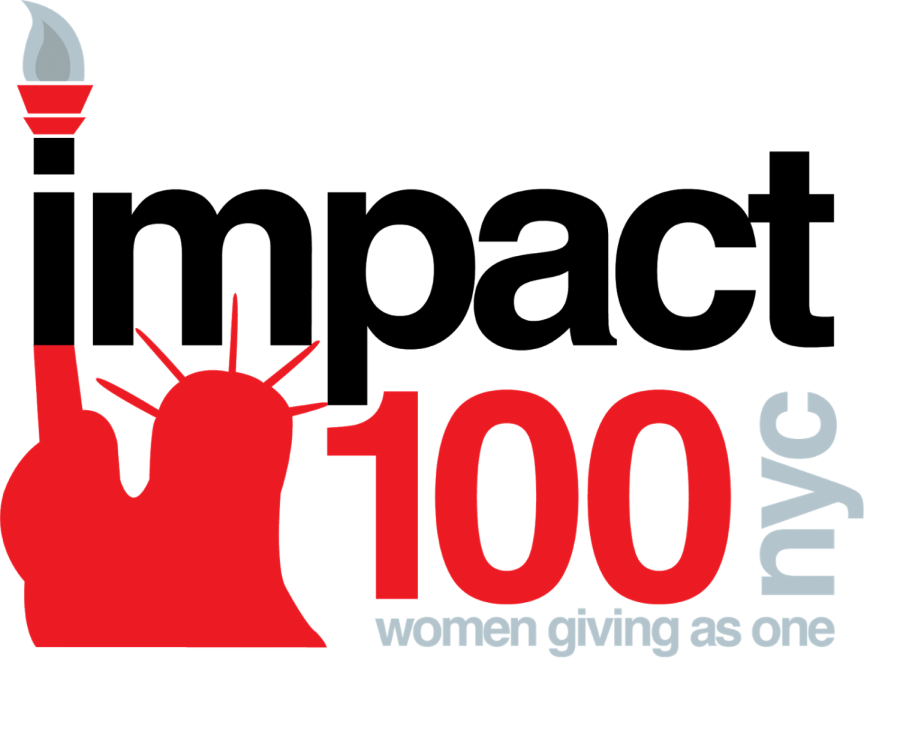 As we still stumble our way through this worldwide pandemic, it's a healthy practice to seek out ways and opportunities to ameliorate others' conditions if possible. One new initiative, Impact 100 NYC is a great course of action to do so. The organization is a collective giving circle where donors combine their professional and personal experiences to support a chosen non-profit in New York City. Before the pandemic, the concept of collective giving was foreign to me. It turns out to be a powerful strategy; an abundance of small contributions can quickly develop into something larger. This model also ensures that there is no overhead, as all the work a typical foundation might do is done by volunteers; all percentage of funds collected are given to the chosen organization. The pandemic inspired a New York Impact 100 as well as a teen branch that is currently in the works. As we got to work on laying the foundation for a successful Impact 100 NYC Teens launch, we reached out to a similar teen chapter in Owensboro, Kentucky to learn about the best approaches. Below is an excerpt of the interview that I recently conducted with two current members via Zoom. 
Q: Tell us about how you got started at Impact 100? How long have you been involved and what attracted you to this cause? 
Both young women have been involved for 3-4 yrs via an advertisement in their local newspaper and through parents who are involved in the larger women's organization of Owensboro. They were attracted to the cause because it proposed a direct approach to helping people and organizations in their community. 
Q: Can you give us an overview of how this works in your chapter? 
"There are a couple of meetings where everyone gets together – a local sponsor donated a space for the large number of people required to meet together, and there are both social events and meetings to review proposals and come up with ideas." 
Q:What is your favorite part of being involved with Impact 100?
"Learning about all of the issues the community has to deal with that are not always directly apparent"
Q:What are some examples of the organizations that you have supported? 
"The Western Kentucky Regional Blood Center was our chosen recipient in 2019 and the Owensboro Area Shelter and Information Services was another one of the organizations we chose one year." 
Q:What was most surprising to you about being part of Impact 100?
"Getting to meet and become friends with such a vast group of people that were all eager to help and contribute to our community.."
Q:Is there a particular memory that stands out? 
"Beyond simply giving financial support, there were other ways that we could contribute; each member was able to donate blood if they wanted to and we were invited to see the impact of the contribution we made to a run-down local playground."
Q: Is there an achievement or contribution that you are most proud of? 
When we started initially, we only had thirty members which has since grown to 115; a number we've been able to maintain ever since." 
Q: Has being involved with Impact 100 changed you?  If so, how? 
"..we've been able to be more connected to our community and are more open to seek opportunities to make a change in the future." 
Q: What are different membership options? 
"One of our priorities is to make sure everyone who wants to be included can be; if anyone is financially unable to participate, we will find a way to make sure they can join by fundraising, etc. and we stress accommodating as many different perspectives as possible." 
 As if sharing their time and best practices was not enough, Owensboro followed up with a donation of their own to get our chapter off the ground.  Before learning about giving circles, I had never heard of Owensboro, Kentucky.  Now, I cannot wait to add it to my list of places to visit as the people that I met via Zoom have been gracious and kind. If interested in joining Impact 100 NYC Teens, please fill out the form below: 
https://docs.google.com/forms/d/11Q_91Y1ozSi9-UoTudmCRj95OKeU5-XsUnx0tHC0vvo/edit#responses