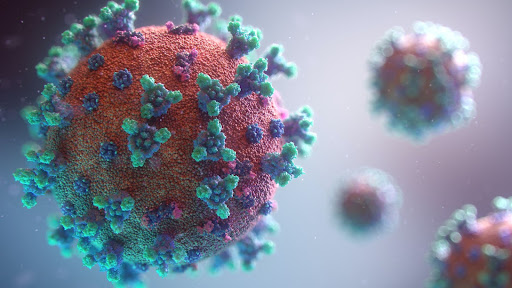 Just as our school has returned to in-person learning and a more normal system of education,  sixth graders at BASIS Independent Brooklyn were recently put on quarantine due to a cluster of COVID-19 cases within the school. The rest of the world has also faced a surge in COVID-19 cases. In November, a new variant of COVID-19 was discovered in Botswana and South Africa. While authorities are still lacking information on this variant, the World Health Organization (WHO) recently named it omicron and classified it as  "a variant of concern" due to possible increased transmissibility and decreased susceptibility to vaccines. The discovery of this new strain changes the course of the pandemic and affects the entire world, as well as the BASIS Independent Brooklyn community. 

The omicron variant has already spread to nearly 60 countries in the span of less than a month, as well as 20 U.S. states. It is said to spread twice as fast as the delta variant, another predominant strain of COVID-19 that was found in India in late 2020. However, despite the increased rate of infection, so far omicron has been observed to have milder symptoms than the delta variant. It has also been established that fully vaccinated individuals can contract the omicron variant. Of 43 known individuals who tested positive for the variant in the U.S., 34 were fully vaccinated and 14 had received a booster dose. The vaccine is significantly (37%) less effective against the omicron variant than it is against the delta variant and the original COVID-19 strain. However, receiving a booster increases protection by 75%. Overall, the Centers for Disease Control and Prevention (CDC) and WHO urge vaccination as the best form of protection. Even though one can still become infected with COVID-19 if vaccinated, vaccination prevents more severe reactions to the disease, such as hospitalization and death. Authorities also urge the public to continue wearing masks, especially in indoor public settings. 
While scientists cannot yet be sure of the severity of the omicron variant, countries such as Israel, Japan, and Morocco have already shut down their borders to foreign travelers, halting the return to normalcy that had begun this year. The emergence of a new variant raises many questions about how COVID-19 will continue to affect the lives of people all over the world. As shown by the reduced effectiveness of vaccines and reemerging global surges of COVID-19, the pandemic is still far from over. Despite the efforts to vaccinate the public, only 60.5% of the US population is fully vaccinated. In order to protect society, those who are able to should receive vaccinations and boosters (ages 16 and up are now eligible for boosters). Hopefully, through continued vaccination efforts, mask-wearing, and other precautions, BASIS Independent Brooklyn can continue to maintain a safe community in spite of the ongoing pandemic.