Art Club Snow Globe Challenge
This winter our Art Club hosted a school-wide art competition. The theme was "snow globe", and the prize for the winner will be a $50 gift card and a spot in The Grizzly. All submissions are posted on The Grizzly, and any viewers can vote on which one they think is best. If you have any interest in joining the Art Club, reach out to Luca S. or Mr. O for more information.
Vote for the snow globe you think is best below. Official voting will end on Friday at 11.59 pm EST.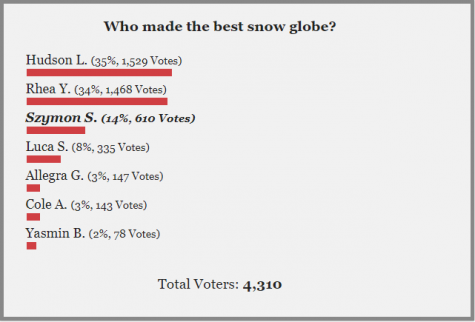 **Update: Thank you to all who submitted artwork and to those who voted! We had an enormous number of votes, so the winners were decided by grade bands. Congrats to Rhea Y. (Pre-K – Gr. 5), Hudson L. (Gr. 6-8), and Szymon S. (Gr. 9-12), the winners of the first ever Snow Globe Art Competition!
All Submissions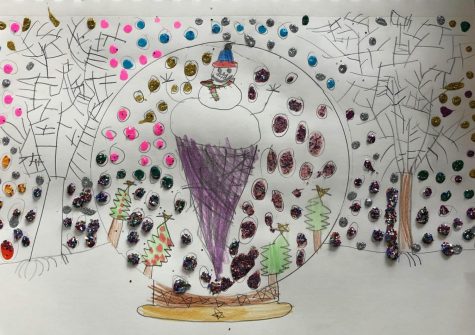 Allegra G. 1st Grade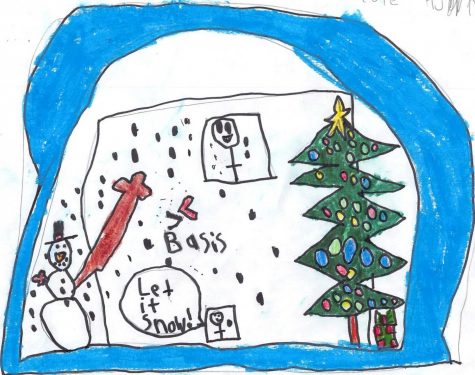 Cole A. 1st Grade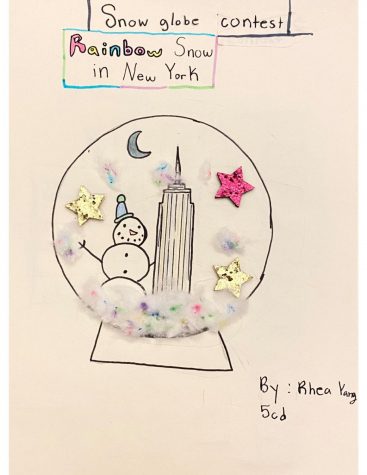 Rhea Y. 5th Grade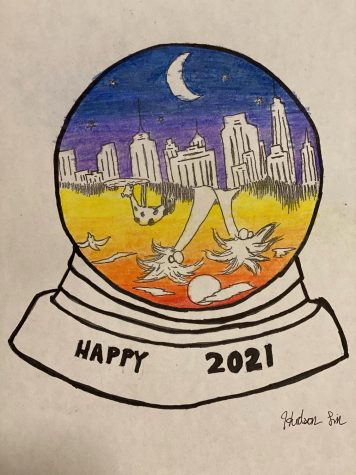 Hudson L. 8th Grade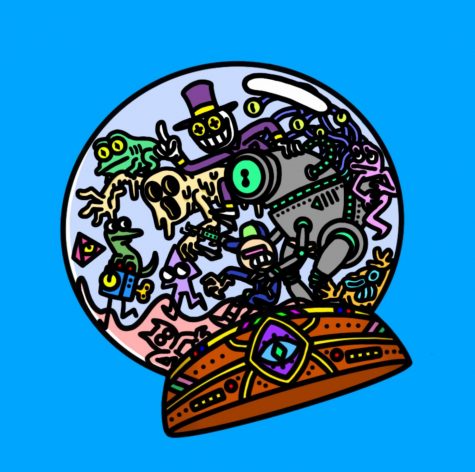 Luca S. 11th Grade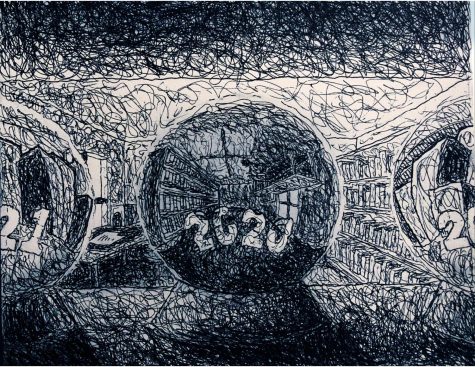 Szymon S. 11th Grade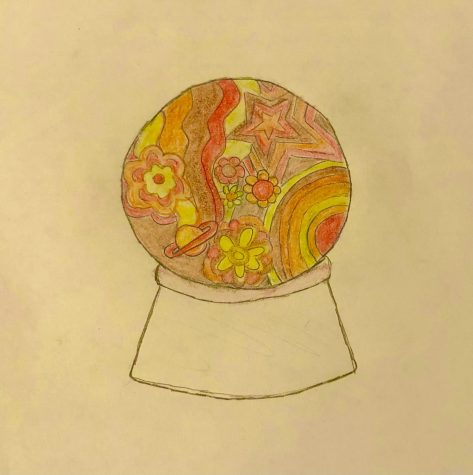 Yasmin B. 11th Grade