A Reversal of Roles: The History of Asian Americans in Film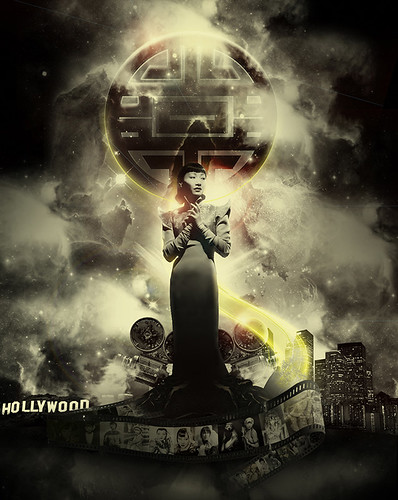 The golden age of cinema in the 1930s and 40s brought us movies like "The Wizard of Oz " and "Casablanca", hailed as the best in cinema. However, movies in this era were notoriously filled with racist tropes and white washed roles. Characters of Asian and African descent were played by white actors who wore yellowface and blackface. East Asian American actors and actresses were left with the stereotypical roles of the perpetual foreigner, The Oriental Dragon Lady, villains, and prostitutes. 
One of the most high profile cases of discrimination against Asian Americans in cinema was when MGM Studios refused to let Asian American Actress, Anna May Wong, play the leading female character in "The Good Earth" because industry guidelines banned white actors and actors of color from acting as a couple. The directors instead offered Wong the stereotypical role of playing a seductive and deceitful side character, despite Wong being the most famous Asian actor at the time. "The Good Earth" won Oscar awards and was hailed with critical acclaim despite its stereotypical portrayal of Chinese culture.
The racial tropes of Asian characters and the actors who portray them have endured in high profile films. Famously, Mickey Rooney, a critically acclaimed white actor, played Mr. Yunioshi, a stereotypical depiction of a Japanese man, in the beloved movie "Breakfast at Tiffanys." The portrayal wasn't called out until an article in 1990 by The Boston Globe criticizing Rooney's portrayal of Mr. Yunioshi as "an irascible bucktoothed nerd and an offensive ethnic caricature." Following this article, many activists began calling Rooney out for his false portrayal of Asians and pointing out other racial stereotypes in what are considered classic movies.
Even in our present day, there are movies in Hollywood that appropriate Asian culture and impose model minority myth stereotypes on characters. Such movies include casting Tilda Swanton in "Doctor Strange" to play a character that was originally an Asian American in the comics and Scarlett Johanson in "Ghost in the Shell", where she played an Asian character. As the field of film continues to advance, movies must avoid racial tropes and ensure that the proper roles are played by actors that actually reflect the ethnicity of the character.
Leave a Comment
About the Contributor
Courtney H., Editor
Courtney is a senior at BASIS Independent Brooklyn. She enjoys volunteering at the Prospect Park Zoo and the New-York Historical Society. Courtney looks...