NYC Needs To Solve Its Rising Crime Problem, Fast.
New York City's soaring crime rate requires action from Mayor Adams, including gun reform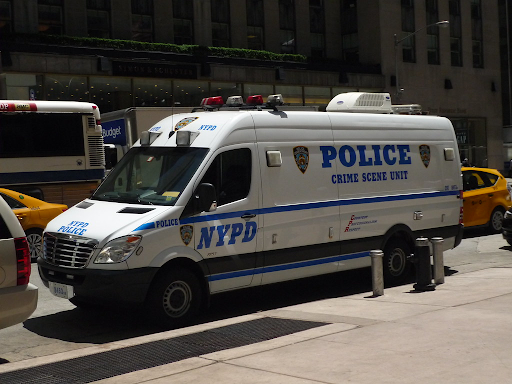 Every day, people across the world wake up to new, threatening headlines. Whether about the global pandemic, the 2020 election, the current crisis in Ukraine, or just controversial topics in general, endless information is being shoved in our faces through social media, television, schools, and everyday conversation. In the constant stream of national and global stories, local media is often overlooked. This "turn of a blind eye" is particularly disturbing given the soaring crime rates in New York City.
Until recently, most New Yorkers did not keep up to date with the happenings of the city, and local politics and government often did not make it into conversations. Now, there is a pressing reason for New Yorkers to pay more attention to concerns close to home. In the past few months alone, New York City has been facing a dangerous uptick in crime. This phenomenon began during the pandemic with the increased violence toward East Asians, resulting from the racist notion that they were responsible for COVID-19. Over the course of just a few months, this increase in New York City crime has spread beyond hate crimes, to encompass larcenies, burglaries, shootings, and other criminal acts.  
Since the beginning of the year, stories of violence in New York City have been rapidly spreading across the internet and into the hands of citizens. Such stories have been gaining an incredible amount of traction, and they have been forcing New Yorkers to recognize increasing crime and violence. For instance, in mid-January, a homeless man pushed a woman onto the tracks of an oncoming southbound R train approaching the 42nd Street-Times Square subway station. The same month in the Bronx, an eleven-month-old baby girl was shot in the face, a person was shot at the emergency room in Jacobi Hospital in the Bronx, and two cops were killed in Harlem.
During the first week of February, the New York Police Department (NYPD) formally announced citywide crime statistics for January 2022. These statistics were disappointing and incited fear and worry in New Yorkers. The NYPD reported that compared to January 2021, crime rose 38.5%. With the exception of murder, crime significantly increased in every category. 
The reasons for the steep, sudden increase in crime mainly lie in the lack of programs needed to fight against gun violence, as well as the lasting effects of the pandemic. The Gothamist argues that the lack of regulation surrounding guns is a major factor contributing to a dangerous city. New Yorkers are calling upon government officials to pass laws and strictly enforce regulations that are already in place. Additionally, COVID-19 has been cited as another key reason for the uptick of crime. A report by New Yorkers United for Justice, a bipartisan coalition on civil rights and reform, explains that "The Coronavirus pandemic—along with the concomitant economic and social devastation it spawned— likely played a significant role in crime rates". They provide specific examples on how the pandemic could drive more people, specifically those from poorer communities, to murder, such as "limiting personal interactions, decreasing access to essential services, and prompting widespread economic dislocation and unemployment".
Mayor Eric Adams needs to take action and effectively reduce crime rates in order to win the support of New York citizens. New Yorkers are quickly losing faith in the safety of their city. For instance, a  New York Post article states that "justice has hit rock bottom" when discussing a recent attack, which involved  a woman being smeared with human feces when waiting for the subway. Another New York Post article urges Mayor Eric Adams to "start chugging along a lot faster — stat."
Desperate calls for Mayor Adams to do something about this "gun pandemic" have been positively met. On February 18th, Mayor Adams released the "The Subway Safety Plan", a comprehensive plan to end violent crime in the transit system. In this seventeen-page document, the Mayor lays out an approach that centers around removing homeless people from the transit system and trying to provide them with shelters and social services as an alternative aid. Unfortunately, his plan has not yet proved useful. On March 2nd, a mere three weeks after the plan went into effect, transit crime has gone up 30% with misdemeanors and felonies nearly doubling. Of course, the plan is only in its beginning stages, so we must have hope that Mayor Adams will, in fact, make our city safer.
Leave a Comment
About the Contributor
Zeyna T., Contributing Writer
Zeyna is a sophomore at BASIS Independent Brooklyn. She enjoys baking, having fun with friends, and running in her free time. She also has been dancing...