Spring-Inspired Recipes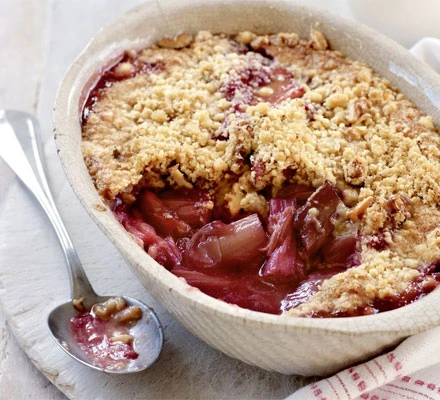 With the start of a new season comes new fruits and vegetables that are in season, and when they are such, they always taste so much better. I love the start of each new season as I get to start to experiment with the fruits and vegetables to create meals and especially desserts catered to that season. The following are a few of my favourite recipes for spring, combined with ones I want to try, hopefully sometime this spring.
Pineapple Upside Down Cake
https://www.savingdessert.com/pineapple-upside-down-cake-recipe/#wprm-recipe-container-23485 
With Pineapples at their best during spring it is the perfect time to make Pineapple Upside Down Cake. A well-known classic, and quite easy to make. Personally, I've only had it once some time ago, but I enjoyed it then, and I know many people who enjoy it to this day. 
Mango Pudding
https://whatgreatgrandmaate.com/paleo-mango-pudding/  
Mango has always been one of my favourite fruits, and they are always good in countless desserts. It also pairs very well with coconut. Recently I have enjoyed trying out different types of puddings so in my opinion, this is a perfect combination.
Rhubarb Crumble
https://www.bbcgoodfood.com/recipes/rhubarb-crumble  
Rhubarb Crumble was something that my step-mum introduced to me. I used to love every time that she would make it. She would tend to mix it with other fruits as well, like blueberries, strawberries, or raspberries making it that much better. So now, I love getting to make it whenever spring comes around because it reminds me of when I used to have it when I was younger.
Shortbread Lemon Tart
https://www.tasteofhome.com/recipes/shortbread-lemon-tart/   
Personally Lemon has always been one of my favourite fruits to cook with, from lemon cookies to lemon pasta, the lemon always makes it taste amazing. Tarts are a simple, but always delicious dessert, for obvious reasons, lemon tarts are always my favourite. And even sprinkled with icing sugar, or decorated with fresh fruits, makes the perfect combination of citrus and fruit. 
Strawberry and Watercress Salad
https://www.bonappetit.com/recipe/strawberry-and-watercress-salad   
Personally, I'm a big salad person. Whether it's just a simple green salad or a colourful fruit salad it's always the best when the ingredients are fresh. In this salad there's a mix of greens and fruit, which makes it incredibly enjoyable.
Pork and Chive Pot Stickers
https://www.tasteofhome.com/recipes/pork-chive-pot-stickers/    
Dumplings, I absolutely love them. From hand making the wrappings to getting to enjoying them. The whole process of making them is very calming to me. I started making them over Covid with my sister (she had made them previous to that) because we had so much free time. We would stand in the kitchen for hours on end to make the wrappings and then enjoy stuffing them and perfecting the wrapping of them. In the end, they would be cooked and eaten in no time at all. Personally, pork dumplings have always been my favourite, they are a classic, and always very enjoyable. 
Ricotta Dumplings with Asparagus
https://www.bonappetit.com/recipe/ricotta-dumplings-with-asparagus-and-green-garlic    
Yes, another dumpling recipe. This one I haven't tried but came across it as I was looking for the recipe for the Pork dumplings. And with asparagus in season during spring, this sounded like the perfect recipe to add to a spring-inspired list of recipes. 
Greek Salad Ravioli
https://www.tasteofhome.com/recipes/greek-salad-ravioli/    
Salad in pasta? Could it get any better? Ravioli is one of my favourite types of pasta as it is so versatile as it can have so many different types of fillings. Putting salad in it is something I have done before, and it makes for such an amazing meal.