Hadestown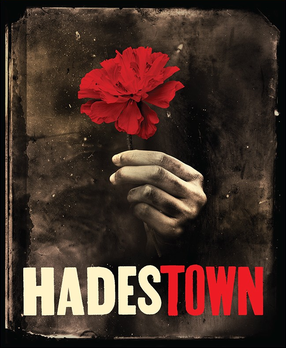 For the past year, Anaïs Mitchell's "Hadestown" has enthralled its Broadway audiences by fusing venerable myths with contemporary topics. While a long, arduous road to production, the "Hadestown," under the direction of Rachel Chavkin, won eight Tony's of its fourteen nominations in 2019. The musical depicts interpretations of the myths of both Orpheus and Eurydice and Hades and Persephone. While creative license has been applied to these classic tales and their narratives repurposed, "Hadestown" effectively captures the crux of each.
Set in a barren wasteland resulting from Persephone's prolonged absence from the surface, the idealistic song wright Orpheus (Reeve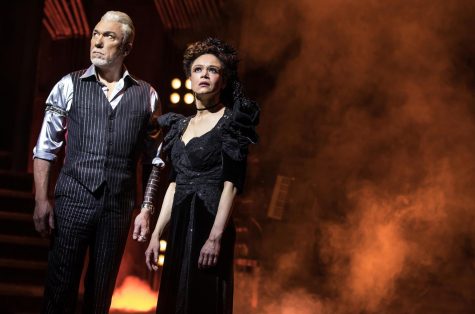 Carney) falls for the beautiful realist Eurydice (Eva Noblezada). Urged by Hermes (André De Shields) and entranced by Orpheus' song, Eurydice agrees to marry Orpheus. With summer on the horizon at the arrival of Persephone (Amber Gray), the couple pledge themselves to one another. However, the power-hungry and lonely Hades (Patrick Page) comes to collect his wife early, plunging the Earth back into famine. As the monarchs step aboard the train back to the industrial city of Hades, Eurydice starves as Orpheus neglects work to complete the song he believe will bring spring back.
Desperate to survive, Eurydice agrees to Hades' offer of food and shelter in his kingdom in exchange for a lifetime of manual labor building his wall. The capitalist critique which underlays the plot is not overzealous. Foil characters Orpheus and Eurydice equally represent the merits of idealism and realism. When Orpheus finally finds the laboring Eurydice, he incites a riot of the nameless yet "safe" industrial workers. With the opposing wills of the Fates and his estranged wife in his ears, Hades concludes that, true to the original myth, the couple may leave the Underworld on the condition that Orpheus doesn't look back to ensure Eurydice is following. The score that follows, "Doubt Comes In," expertly imbues the poet's anxiety. Though the Orpheus' impatience–or arguably love–proves the couple's demise, the play ends on a bittersweet notes with the reconnection of Hades and Persephone.
The high energy, New Orleans inspired music and incredible cast make the entire production a captivating experience. With little exception,
the entire production was well-cast with a range of voices tailored to fit both their character and the music. Patrick Page gifted with a molasses baritone voice made numbers as "Hey, Little Songbird" and "Why We Build the Wall" a breathtakingly sublime experience. Though the entire production was incomprehensibly replete with voices of such nature, a twinge of distaste accompanied numbers prominently featuring Orpheus. The soundtrack is rife with higher notes that the actor just didn't reach in a pleasing manner. Despite this, the entire production proves to be a potent and relevant reimagination of already beloved tales.