Dangerous Floods Hijack Italy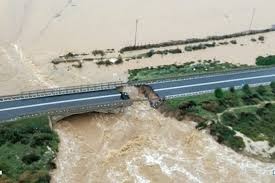 Dangerous Floods Hijack Italy
Recently, natural disasters have been reported throughout central Europe. One of the most prominent of these is in Italy where people have experienced extreme flooding, and Sardinia has experienced the worst of it. Sardinia, an island located off the coast of Italy, has been experiencing frequent flash floods over the course of a couple of weeks. Evacuation orders have been called, and people are leaving the city of Bitti, the epicenter of the floods. Accompanying strong winds have also brought their fair share of issues. Roads, bridges, homes, and other infrastructures have been compromised because of these floods and are in need of major repair. The flooding has also caused numerous other issues such as landslides and mud sweeps. It was stated that Sardinia experienced up to 150 millimeters of rainfall in the past three days, and this number is expected to grow by the end of next week. Other areas of Sardinia are still at risk for flooding and have taken precautions to prevent further damage.
These floods are not the first time Sardinia experienced such natural calamities. In 2013, Sardinia endured heavy flooding, similar to what we are seeing currently, due to Cyclone Cleopatra. The cyclone caused a lot of damage throughout Sardinia and spread throughout the entire island. As of now it doesn't seem like there is a cyclone causing the flooding. These floods are due to heavy rainfall and municipality overflow. Nevertheless floods have once again returned to wreak havoc on the island of Sardinia.
Italy's Civil Protection Services have been working around the clock to minimize the damage and have rescued 250 people throughout the many towns and cities affected. Nearby, areas like Torpè and Galtellì have called for evacuation due to potential rainfall that may result in even more flooding. Sardinia's president, Christian Solinas, has visited several sites throughout the state to examine the damage with local authorities and responders. Videos show him surveying the damage and there are plans to continue the safety protocols to ensure stability as soon as possible for the people of Sardinia. He has not made an official statement about this issue but his plans are in the works. Sardinia is doing its best to fight back these problems and will hopefully see some relief soon.
About the Contributor
Zihan S., Contributing Writer
Zihan Salim is a senior at BASIS Independent Brooklyn and is returning to The Grizzly as a contributing writer. In his free time he enjoys playing basketball...